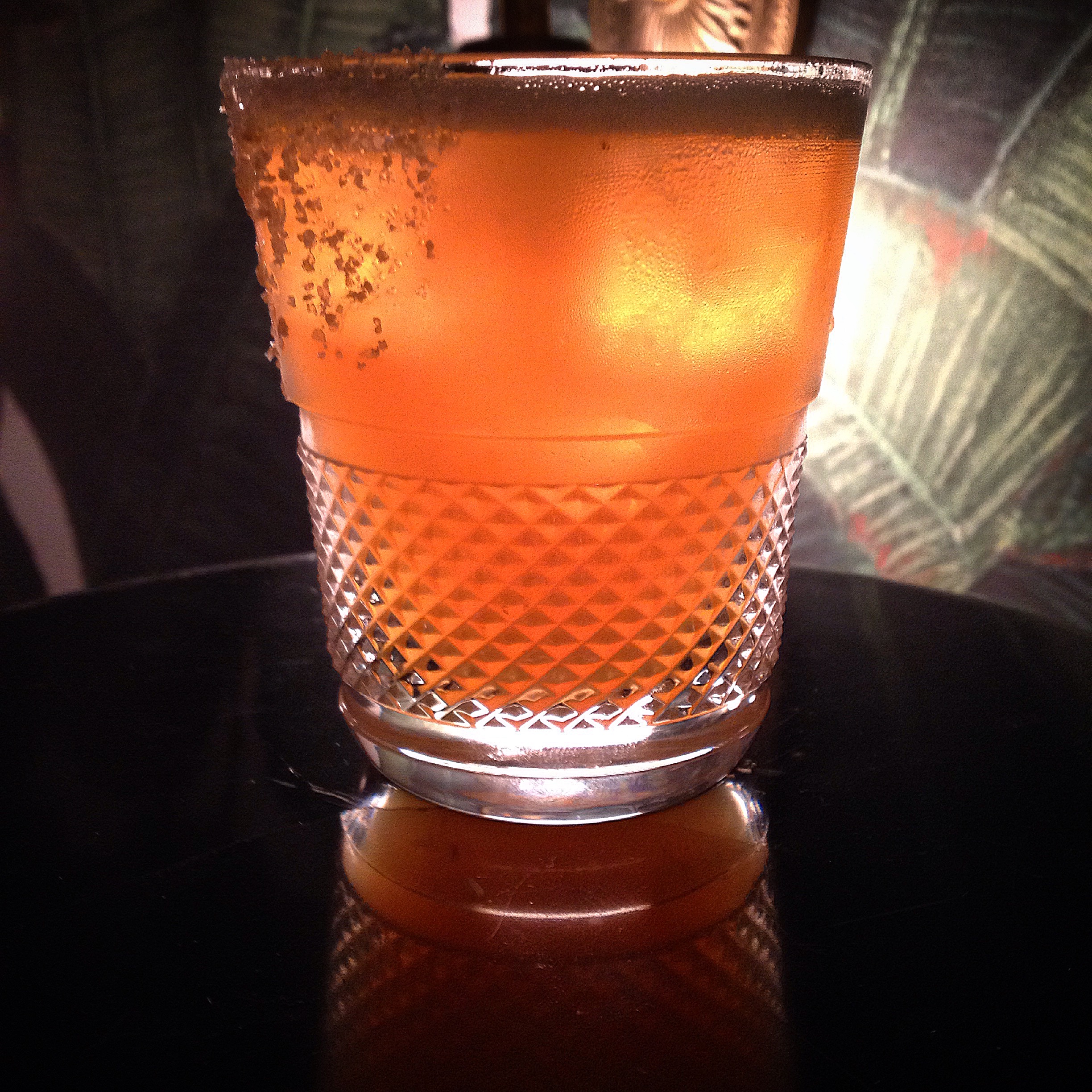 1.75 oz Overproof Rye Whiskey

.75 oz Lime Juice

1 oz Gwei-Lo Syrup (recipe below)

Rim: Ms. Better's Pineapple Espelette chili pepper salt rim.

Shaken and dirty strained over ice in a half salt rimmed tumbler. *Baccarat Tumbler from Parched Penguin.
Gwei-Lo Syrup Mix
8 parts Ms. Better's Demerara Syrup
2 parts Amaro Punico
2 parts Pineapple shrub - We make ours with equal parts fresh diced pineapple, organic rice vinegar and granulated sugar - macerated together in a large mason jar for 48 hours and strained.
1 part Ms. Better's Chocolate Bitters
1 part Ms. Better's Pineapple Star Anise Bitters
Mix together. Stir. Keep refrigerated when not in use.
Image credit: Tarquin Melnyk for justcocktails.org